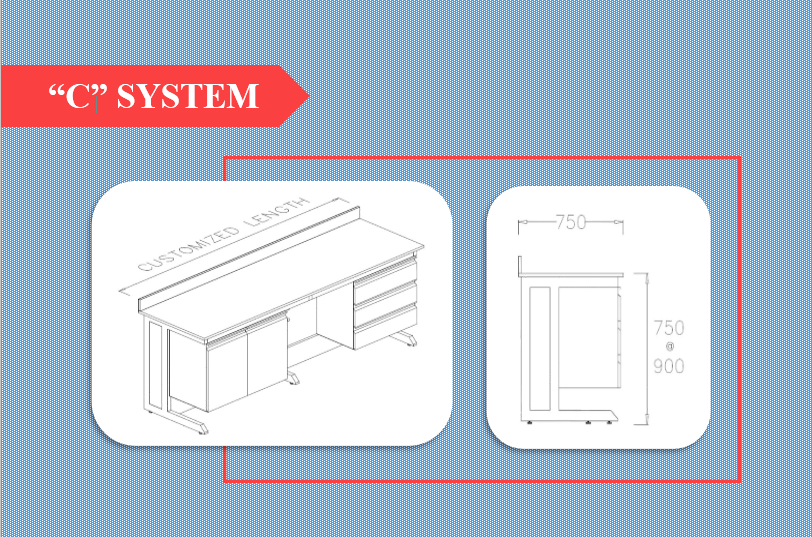 C system is a modular bench system, commonly used in educational, industrial
and hospital laboratories.
Easy to assemble and dismantle.
East access to services area with removable back panel, no screws involved
under bench cabinet are cantilevered within the frame structure side by side
without gap.
Height adjustments for leveling bench with adjustable stud.
Fully concealed services area.
Cabinet are made in metal.
Floor clearance height of 200mm from bottom of cabinet.
Under bench Cabinet can be free standing or fixed with wheels.
Cabinet for C system can come with sliding mechanism.