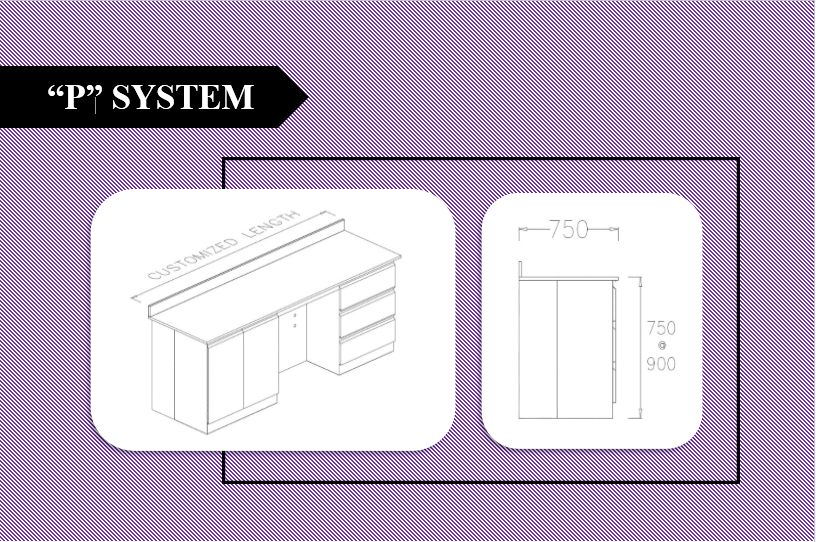 P System is a non-independent structure system with larger storage compartment highly recommended in dry and less humid working environment.
Easy to assemble and dismantle, modularity concept.
Access to services area with removable back panels.
Front removal to kick panel for chipboard only.
Fully concealed service area.
Cabinet comes in the option of metal or chipboard material.
Worktop supported by under bench cabinet (vertical cabinet panels).